The Benefits of Getting a New Fence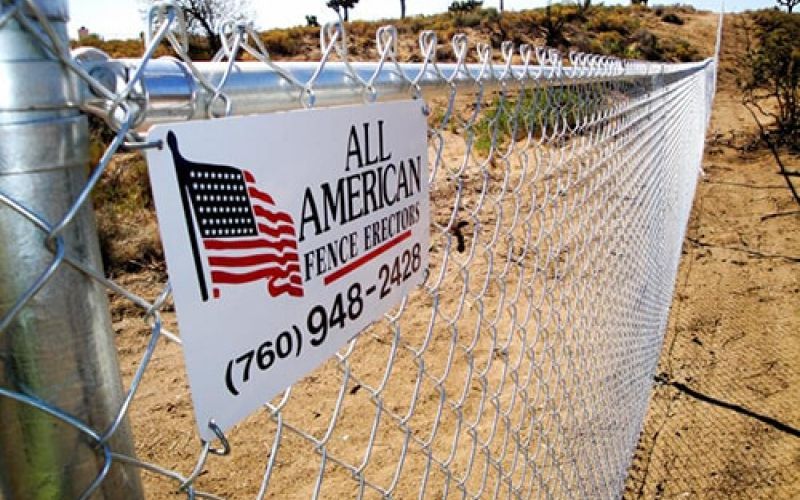 As you walk the perimeter of your property and glance at the acreage you own, you can't help but feel a sense of pride. Your little slice of paradise is the place you call home, or the place you do business—or both. But in the back of your mind, you wonder how secure your property is.
No matter how large or small your piece of the planet may be, it can be hard to consistently keep pets in, and keep wild animals and intruders out. In addition, outsiders may not know how far your property spans, and if they need to install something of their own or keep a respectful distance.
Fencing helps with all of that. And with today's many new fence designs, you can easily find the right design to complement any property's style.
Here's a rundown on the many benefits of getting a new fence for your property this summer.
New Fencing Offers Security
One of the chief benefits of adding a new fence to your property is that it offers security for your home or business as well as the land around it. 
You may not necessarily keep valuable artwork or family heirlooms in your yard, but your yard may still contain high-value items, such as grills, lawn furniture, or gardening tools. Surrounding these items with fencing will make it harder for outsiders to see them, thus keeping them more secure. Plus, a new fence will immediately become a deterrent to thieves, who generally look for easy scores; having to lift a heavy chainsaw over your fence likely won't be enticing to them.
You may even be able to lower your property insurance payments each month simply by installing fencing on your property. Your insurance agent can tell you if this is possible in your situation and, if so, what you need to do to capitalize on these savings.
New Fencing Provides Serenity
Yet another reason to add a new fence to your property is that it can automatically create for you the private getaway spot you've always wanted.
For many homeowners, their backyards are the perfect places to retreat from the daily grind. In their backyards, sipping on cool drinks or grilling their favorite hamburgers in privacy is just what they need to feel revitalized. New fences can be instrumental in helping them to create such backyard oases.
New Fencing Adds Value
New fencing also offers the benefit of helping to increase your home's value. This makes it an excellent investment that you can enjoy from the moment you install it till the day you sell your home.
One of the key reasons for this is that being able to keep pets and young children safe in a backyard is a major selling point among young families. In addition, homebuyers generally like the idea of buying a home whose property has already been secured.
Keep in mind that various new fence designs can give your property different vibes. For instance, if you'd like to give your property a big-country feel, then you may want to add a white ranch-style vinyl fence to your property. The unique homestead feel that this eye-popping fence provides may be enough to draw in homebuyers searching for this feature. Likewise, a brown privacy chain link fence can easily add curb appeal to your home, which can come in handy when you're marketing your home.
New Fencing Provides Clear Boundaries
Another advantage of installing new fencing on your property is that you'll know exactly where the property begins and ends. This can help to avoid conflict with a neighbor in the future. Plus, it will be helpful for prospective buyers to know this in the event that you want to sell your home.
A reputable fencing company will help to ensure that your new fence is not installed over your property line, which may require it to be removed down the road.  If we aren't able to assure you where your property line is we can direct you to a licensed surveying company that can assist.
Install New Fencing on Your Property Today!
If you're interested in adding a new fence to your home or business property, we at All American Fence Erectors can help. We can easily install a variety of new fence designs, ranging from a new chain link fence to a chain link privacy fence or a ranch-style vinyl fence, on your property.
We have satisfied High Desert clients for more than 35 years, even earning a local newspaper's "Best in the Desert" award for our superior craftsmanship, competitive prices, and matchless customer service. In addition, we offer more fences than all other companies within a 60-mile radius do.
Start your install in 2-6 weeks by getting in touch with us today!