The Right Fence to Keep Your School More Secure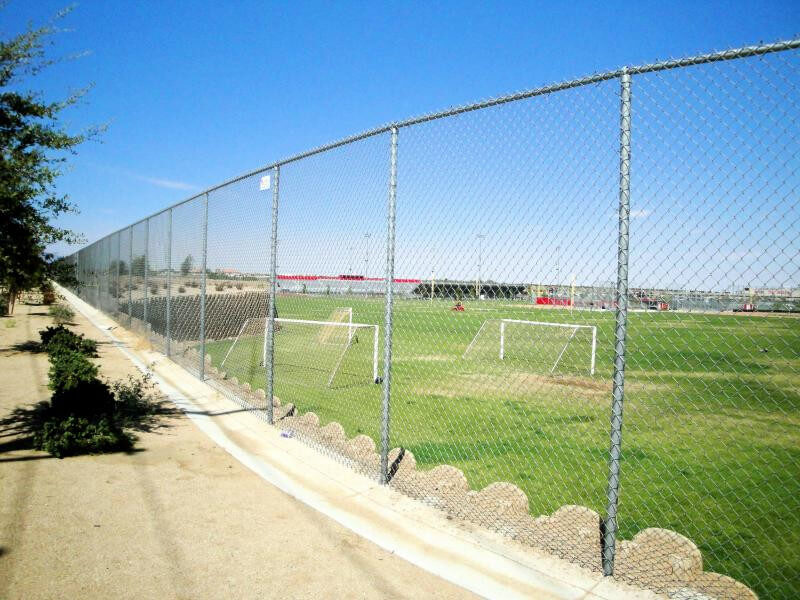 A school fence does more than protect your installation's property; it helps create a safer environment for students and staff. Security school fencing is an important part of an overall safety program that is flexible enough to adapt to evolving dangers while offering the foundational security you need to build a plan around. By addressing physical security needs, you're taking the first step toward a campus that's easier to secure and manage.
Importance Of Physical Security
Students and staff today are facing increasingly complex and dangerous threats as they work to conduct the business of learning. From bullying and harassment to school shootings and even existential threats like global pandemics, districts have been forced to adapt their policies and protections well outside those traditionally faced. The best school fence will not stop these threats, but it is an important tool for mitigation.
Secure Areas - Security school fencing can help ensure only authorized personnel can enter certain school areas. Whether you're keeping kids out of the bus lot or vandals away from your external HVAC machinery, a strong fence keeps your resources safer, even when staff isn't present.

Protective Barrier - A school fence is a visual, physical barrier, creating an immediate deterrent to those seeking crimes of opportunity. By making your facility visibly more secure, you're discouraging random threats from choosing your location.

Control Of Movement - Site security is not a single action, but an active process of creating a safer environment. For that, you need to know who is entering your facility, that they can only access areas where and when they have legitimate business, and that staff is aware of their presence. A school fence can help direct the movement of staff and students inside a school and keep visitors from having free access to any and all areas unbeknownst to staff.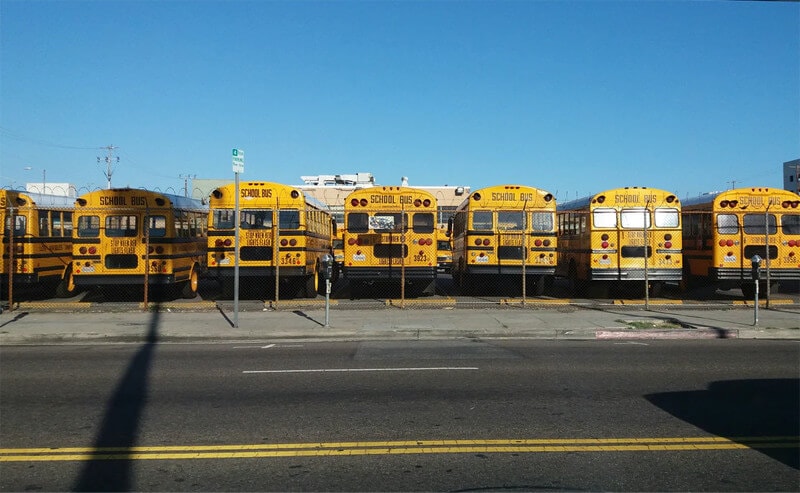 A Tailored Security Solution
Chain link school security fencing comes in a range of styles to fit the role you need it to play in a given area.
Standard Chain Link Fence - An all-purpose fence that is perfect for directing the flow of traffic outdoors.

Commercial Chain Link Fence - Made with stronger mesh, heavier poles, and often taller or topped with measures to prevent climbing. Provides cost-effective school security fencing for outdoor installations.

Privacy Chain Link Fence - Commercial-strength chain link fence with the addition of sight-line obstructing vinyl slats to provide both security and privacy--perfect for around dormitories, swimming pools, and sports fields.
Professional Installation
We're a leading fencing contractor in the High Desert area because we offer the school fence options your facility needs with the licensed and insured professional installation that gives you fencing you can count on. Whether you just need to keep the student garden from being cut-across or you need tall security fencing to create a safer campus all-around, our experts can design a fencing plan to fit your needs and operating budget. Contact us today to schedule an appointment for a free estimate. Create a safer school with a fence from All American Fence Erectors.